INTERNATIONAL OFFICE
EXCELLENCE AND GLOBAL VISION
INTERNATIONAL OFFICE
EXCELLENCE AND GLOBAL VISION
We are more than happy to welcome you to FEN on exchange as a Free Mover, even if your school or university does not have an exchange agreement with FEN.
As an independent free-moving student, you are responsible for paying for the courses you take during your academic studies here and the registration fee.
The free-mover fees for a semester are as follows:
Registration fee: US$500
6 credit course: US$1000
4 credit course: US$800
2 credit course: US$600
Once you are enrolled in courses at FEN, you will receive an invoice from FEN with your tuition fee amount. You will then be able to make the payment via international bank transfer (in US Dollars or Euros). Once proof of payment has been submitted to our office, we will ensure you receive your transcript after the semester has ended.
As you are completing the application form, you will need to send in the following documents to international.application@fen.uchile.cl. by the deadline:
Official University Transcripts

Clear passport-like photo of yourself with a white background (can be a selfie)

Proof of international health insurance- this may come in after the deadline but it is needed prior to your arrival

A signed document that states you agree to pay our Free Mover fees. Feel free to use our template
We review all applications after each semester deadline and will be contacting you in case any other documents or follow up information is required. Applications are reviewed and processed during the month after the application deadlines. We will send our decision with a formal Acceptance Letter to your coordinator which they will then kindly forward to you.
If you have any questions about this process, you can contact Alisha Stiteler at astiteler@fen.uchile.cl.
GOOD LUCK!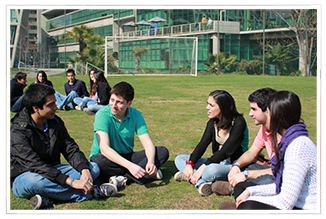 NEXOINTERNACIONAL
Diagonal Paraguay 205 Santiago de Chile - Código Postal 0023456
incoming@fen.uchile.cl / Teléfono  (+56) 2 2978 3911
Escuelas de Pregrado FEN-UChile