INTERNATIONAL OFFICE
EXCELLENCE AND GLOBAL VISION
INTERNATIONAL OFFICE
EXCELLENCE AND GLOBAL VISION
There are 3 ways to come to FEN as an exchange student:
1. As a student enrolled in one of our partner institutions and who is nominated according to the exchange agreements in place.
2. As a student nominated by the PME (Universidad de Chile's central international office).
3. As an independent free-moving student, for which you will have to pay fees for the courses you take during your semester at FEN. You can find more information about free-mover fees here.
For information on the conditions and steps to follow to take part in an exchange at FEN, contact the international office at your university/school. If you are selected by your university/school, your nomination will be sent to us, at which point you can apply to the FEN exchange program.
Please be mindful that each step must be completed on specified dates. See dates below.
APPLICATION STEPS
1. You have been nominated by the PME or your home institution for an exchange at FEN; OR your university allows you to study at FEN as a fee-paying student.
2. You complete the online
application form
and upload all the required documents. PME students DO NOT have to send in any documents as you already did so with the PME.
All documents must be submitted in one email. We will not accept multiple submissions. 
University transcript of records. 

Graduate students must submit both their Undergraduate and Graduate Transcripts.

Color scan of passport ID page.
Official e-mail or cover letter from your home university nominating you as an exchange student OR a letter indicating you are a free-moving student and you understand and accept the fees associated with studying at FEN.
Proof of International Health Insurance for the duration of your exchange period (this must be emailed to the same email above before the beginning of classes).

Note: Please do not send the original documents by post or send us screen shots of the online application by email.

Passport like picture of yourself with a white or neutral background.
4. FEN will send a letter confirming your acceptance to the exchange program to your university coordinator (or to you if you are a free-mover), as well as a scan of the official acceptance letter. If you need the original version of the acceptance letter, you should request it via your exchange coordinator (or write to us directly if you are a free-mover student).
5. FEN will send you an email confirming your acceptance and welcoming you to FEN. You will then receive your FEN username and useful pre-arrival information, such as semester dates, visa information, course catalogue, housing guide and activities.
IMPORTANT APPLICATION DEADLINES
Nomination Deadlines for Partners
| | |
| --- | --- |
| | |
| First Semester (March to July) | 15th September of the previous year |
| Second Semester (July to November) | 15th April of the same year |
Application Deadlines for Students
| | |
| --- | --- |
| | |
| First Semester (March to July) | 30th September of the previous year |
| Second Semester (July to November) | 30th April of the same year |
Arrival Deadlines for Students
| | |
| --- | --- |
| | |
| First Semester (March to July) | 06th March of the previous year |
| Second Semester (July to November) | 28th July of the same year |
Students who are not able to arrive at FEN before those dates are advised to reconsider spending their semester/year abroad at FEN. Late arrivals risk failing their courses given that attendance is compulsory at FEN and course registration is on a first-come first-served basis
WELCOME TO FEN!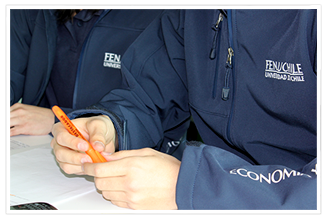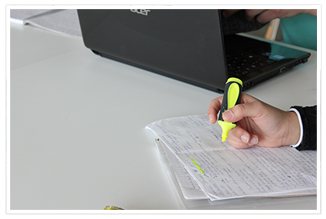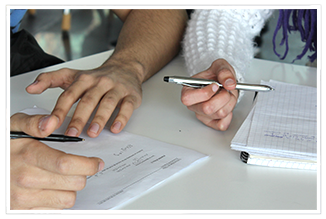 NEXOINTERNACIONAL
Diagonal Paraguay 205 Santiago de Chile - Código Postal 0023456
nexointernacional@fen.uchile.cl / Teléfono  (+56) 2 2978 3911
Escuelas de Pregrado FEN-UChile