INTERNATIONAL OFFICE
EXCELLENCE AND GLOBAL VISION
INTERNATIONAL OFFICE
EXCELLENCE AND GLOBAL VISION
We are excited that you have chosen to come to FEN during your study program abroad. To apply, please follow the following 3 steps:
1. Make sure you have been nominated by one of our partner universities. If you haven't been nominated, you are more than welcome to apply as a Free Mover.
2. Please fill out the following application form:
https://forms.gle/YMzpdDd47tHFZB3j6
3. Please send the documents requested on the application form to international.application@fen.uchile.cl. Everything must be sent in by our deadline.
Our application deadlines are as follows:
| | | | |
| --- | --- | --- | --- |
| | | Review of Student Application | Acceptance Letter Sending |
| Fall Semester (March to July) | 30th September of the previous year | October | 1st to 15th November |
| Spring Semester (July to November) | 30th March of the same year | April | 1st to 15th May |
We review all applications after each semester deadline and will be contacting you in case any other documents or follow up information is required. Applications are reviewed and processed during the month after the application deadlines. We will send our decision with a formal Acceptance Letter to your coordinator which they will then kindly forward to you.
If you have any questions about this process, you can contact Nataly Ricouz at nricouz@fen.uchile.cl.
GOOD LUCK!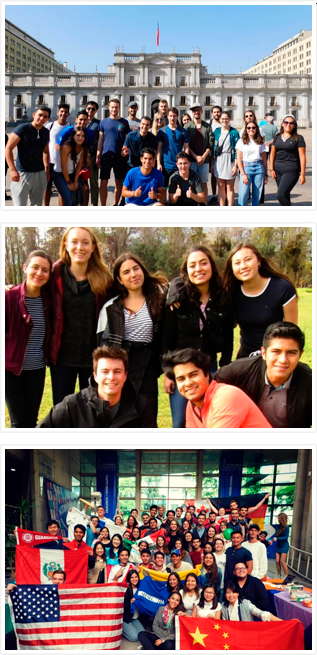 NEXOINTERNACIONAL
Diagonal Paraguay 205 Santiago de Chile - Código Postal 0023456
nexointernacional@fen.uchile.cl / Teléfono  (+56) 2 2978 3911
Escuelas de Pregrado FEN-UChile