INTERNATIONAL OFFICE
EXCELLENCE AND GLOBAL VISION
INTERNATIONAL OFFICE
EXCELLENCE AND GLOBAL VISION
Designed to enhance the classroom curriculum, FEN Study Tours offer students and faculty an intense, firsthand experience of the business culture and economy of Chile and Latin America.
FEN Study Tours are entirely tailor-made. The topic of the Study Tour can be customized to suit your academic objectives and we fully understand that no two Study Tours are the same. Our aim is to provide your group with a range of classroom lectures, site visits and meetings with industry and government leaders. We will work with you to build an itinerary that suits the requirements of your group.
Study Tour options include:
– Classroom lectures only
– Classroom lectures and business site visits
– Classroom lectures, business site visits and cultural excursions (including sporting activities, museums, city tours, wine tours and nights out in Santiago)
– A combination of Santiago-based activities and activities further afield in Chile
As well as taking care of all academic aspects of your Study Tour and the site visits, we arrange arrival and departure transfers to and from Santiago Airport, accommodation options, transportation to all excursions, Spanish classes and social activities with FEN students and faculty.
Study Tours can last from a few days up to three weeks, or more if needed. We will design a Study Tour specific to your requirements and budget.
Recent Study Tours:
– Monash Business School, Australia
– Purdue University: Krannert School of Management, USA
– Adelaide University Business School, Australia
– Duale Hochschule Baden Wurttemberg, Germany
– University of South Carolina, IMBA Tour, USA
– Universidade Metropolitana de Santos, UNIMESC, Brazil
– University of Indiana, Kelley School of Business, USA
For more information, please contact our Head of International Connections and Special Programs, Dr. Jaqueline Gómez Méndez
mgomezm@fen.uchile.cl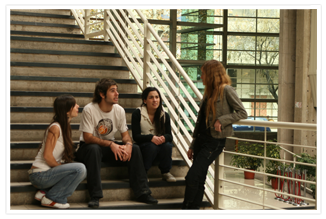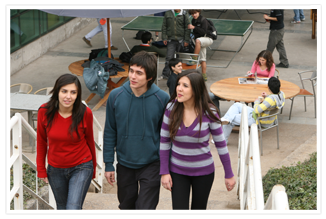 NEXOINTERNACIONAL
Diagonal Paraguay 205 Santiago de Chile - Código Postal 0023456
incoming@fen.uchile.cl / Teléfono  (+56) 2 2978 3911
Escuelas de Pregrado FEN-UChile